VIDEO | LIVE STREAM | ABOUT | ABOUT ME | COMMENT
The Night Walk TV series from 1986 is a first-person trip through Toronto accompanied by jazz music. A total of four episodes were filmed. The same episode of each show aired nightly between 2:30-6 a.m. on the Global Television Network throughout Ontario and parts of Canada from 1986 until 1993. See full episodes from the complete series below.
VIDEO: PLAYLIST
Night Walk/Moves/Ride/Walk Ep2 | See on YouTube

VIDEO: LIVE STREAM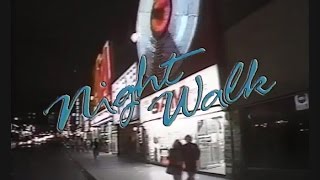 Live Stream, all shows
VIDEO: EPISODES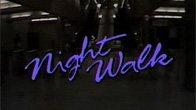 Night Walk – 56 min.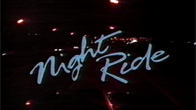 Night Ride – 56 min.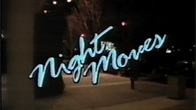 Night Moves – 28 min.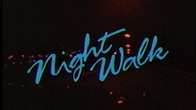 Night Walk, Ep. 2 – 56 min.
ABOUT THE SERIES
An alternative to Global TV's overnight test pattern on its' over-the-air stations, the 60-minute Night Walk (with two 2-minute commercial breaks) was scheduled to begin airing at 4 a.m. ET on the morning of May 3, 1986 and the 60-minute Night Ride followed by the early morning of June 22, 1986. Both shows were filmed in one night, on May 2, 1986 between 10 p.m. and 1 a.m., in and around downtown Toronto using the relatively new Steadicam camera stabilizer. Night Moves, a 30 minute episode, was also filmed in one night, on October 5, 1986, and began airing before Night Ride and Night Walk beginning at 3 a.m. ET on the early morning of Dec. 7, 1986. The second 60 minute version of Night Walk, featuring the same soundtrack as the first episode and footage from the Night Moves shoot, made its first appearance by May 1987. These four were the only episodes made, and they were replayed nightly until the summer of 1993. The shows are now considered early examples of "slow TV."
The smooth jazz soundtrack was performed by top Toronto musicians and all tunes were composed by series creator Michael Spivak (owner of the production company, Jaylar Productions Limited). Bill Elliott directed the shows, and David Crone was the cinematographer.
On weeknights throughout the summer of 1986, Night Walk aired at 2:30 a.m. followed by Night Ride at 3:30 a.m. ET. The live stream is showing these episodes in their original weekday time slots beginning nightly at 2:30 a.m. ET. See a snippet of TV Guide for the night of June 23, 1986 – the first full week of Night Ride's run.
The first Night Walk episode features the Yorkdale Subway Station in the first song; Yonge Street, starting at Gerrard Street W and featuring Sam The Record Man, A&A Records, and the still-standing Pizza Pizza (967-1111) in the second song; Yorkville in the third song; Yonge Street at Eaton Centre and the Glencairn Subway Station in the fourth song; The Sheraton Hotel and Royal Bank Plaza (PATH) in the fifth song and video from Song #1 in reverse in the sixth song.
CBC interviews the team that filmed the episodes
Night Walk TV Series Wikipedia Page
ABOUT ME
I became a fan of the series the moment I first watched Night Walk and Night Ride at the age of 13 in the first couple weeks of the summer of 1986. I noticed the new show Night Moves in TV Guide and tuned in on its first night in December 1986. At the time I lived in St. Thomas, Ontario, and these shows inspired me to visit Toronto. I immediately loved the songs and haven't since found anything I've liked more in the jazz world.
These episodes were recorded onto VHS tapes in 1987 and 1988. In 2000, I moved to Texas, where I now live. In 2005, I recorded the Night series from VHS to DVD and, in March 2017, I uploaded the shows to YouTube with full permission from Michael Spivak – composer of all songs in the series, creator of the series, and owner of the production company, Jaylar Productions Limited. Special thanks to Mr. Spivak. Comments shared using the form below will be added to this page and shared with Mr. Spivak. In early June 2017, all episodes were re-uploaded with improved audio and the original 4:3 aspect ratio. Between March and early June, the first Night Walk episode upload had received more than 2,600 views. I hope you enjoy reminiscing with the amazing music and camerawork in these shows that were each broadcast more than 2,000 times in the late 1980s and early 1990s.
COMMENT
See comments below the form
Sylvain, Quebec – January 2018
I am so glad that you put the entire series as it was presented from 1986 to 1993. I was 24 and lived in Ottawa when it started. I suffered from insomnia, so this wonderful music and the images were my companions into the wee hours of the morning. I wish this would be put on a DVD. Thank you for bringing back something so wonderful into my life.
Rachel – December 2017
Great stuff! Did you ever make it to Toronto? I hope you did, it's my dream too. I want to visit while listening to the smooth Jazz soundtrack. All the best!
Jim, Los Angeles – December 2017
Awesome, finally someone got these up in their entirety. It would indeed be nice to find the masters, as there's a lot lost in the blacks. Has anyone ever tried to precisely map the locations? So much has changed in 30 years, doing an exact reshoot (where possible) in 4k with a modern camera and gimbal could be a real trip.
Creative Director – November 2017
Would it be too much for someone to crank this stuff onto a DVD (with chapters) for easy access? I'd be happy to pay for these ALL. Thanx!! – '80's Night Owl & Club Rat'
Kenneth, Ottawa – October 2017
Please make an appletv app so that I only have to push one button to watch. I watched this hundreds of times.
AJ – October 2017
The Godfather of Slow TV — so glad to have this, it is helping cure my insomnia and providing chill-as-hell visual white noise whenever I need some grainy video artifacts to go with my Canadiana. Absolutely perfect, a timeless work of quasi-accidental art. Thanks for creating this site as a shrine to this strange, amazing video series.
Steve – September 2017
Finally the full episodes! Now only if someone can get their hands on the masters to get it in the best possible quality. I contacted Global about 15-20 years ago about this show. While they were quick to reply unfortunately they were no help. Now thanks to you I get to relive my 80's insomnia in its entirety. Great job and thanks!
Daniel F., Toronto – September 2017
I'm so grateful. Thank you for making this website dedicated to Night Walk and uploading the complete episodes. I came across clips of Night Walk/Ride/Moves about two years ago on YouTube and instantly became enthralled and would share the clips with all of my friends. Thank you for scratching my itch. I can now enjoy the full episodes.
James Kirk – June 2017
wow this brings back memories. this is what got me into jazz and generally being mellow. thanks for this.
Michael Lake – June 2017
Nice to see all of the old Night walk full episodes on Youtube keep up the good work
man this show brings back great memories of my childhood when I was little i had trouble sleeping and this helped me get to sleep.
Natsuhiko Shimada – June 2017
Nice to meet you, I'm Japanese. I found a "night walk" by chance. That was too great! When I was a child I remembered that I saw a similar program on TV. It may have been a "night walk." Thank you so much for exposing these… I am looking forward to uploading from now on! best
Nina Keogh, Toronto – April 2017
Michael is a brilliant composer and wonder I have known him since the late 50s when he was a CBC producer/director. I am so thrilled that his beautiful 'night rides and walks' continue to bring joy to listeners! The musicians are Canada's tops!
Big Will – March 2017
Great stuff!!! You got mentioned on Twitter from @1236 & @retrontario
Wish Global would produce something like this again. Very inexpensive to make…
Ever thought of making a new one?
Steve – March 2017
I used to watch these all the time. Thank You!
Thomas Phillips, Toronto – March 2017
This has been a lifelong dream of mine, to have just a constant stream of the night series… You've made me a very happy fellow!